Projects
CBS projects foster knowledge exchange between a diverse set of audience to collaborate and work towards a collective goal of rethinking the role of businesses for sustainable societies.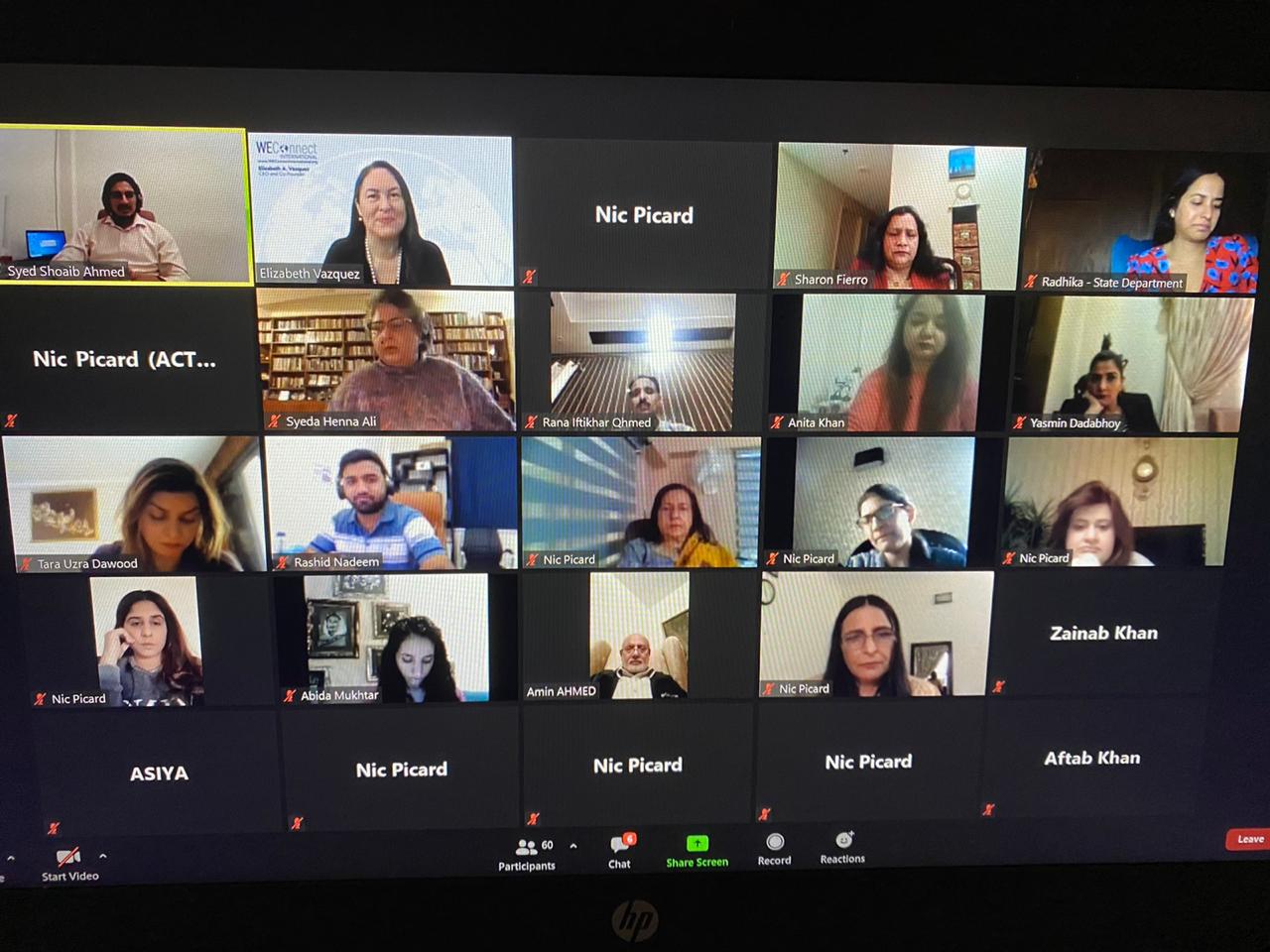 Abstract:
The Gender Inclusive Sourcing Initiative was a joint collaboration between the Centre for Business and Society (CBS), LUMS, WEConnect International and the Chartered Institute of Procurement and Supply of Pakistan (CIPS). 
The objective of this initiative was to immerse women in the local supply chain and successfully increase local, regional, and global business opportunities for women-owned businesses (WOB) by connecting them with buyers, including heads of supply chains of large corporations and government agencies. 
As part of the wider initiative, two surveys targeting WOBs and buyers were conducted to help understand the current sourcing situation in Pakistan and the challenges and opportunities on both the supply side and the demand side of WOB. CBS played an important role during the survey phase of this initiative by translating both the buyer survey and WOB survey and cover notes from English to Urdu to increase their accessibility in Pakistan. CBS collaborated with the LUMS Literary Society for this translation work. 
Over a period of a few weeks, 45 buyer responses and 75 WOB responses were collected. CBS then led the analysis of these responses by engaging two faculty members from Suleman Dawood School of Business (SDSB), LUMS as consultants. The consultants on this project were Dr. Shakeel Sadiq Jajja, Associate Professor, SDSB and Dr. Hassan Rauf, Assistant Professor, SDSB. They analyzed the responses and organized the survey findings in a report. The results of this analysis played a pivotal role in the content development of modules for virtual workshops on "Women Empowerment in Supply Chains in Pakistan" and creating pledges for buyers to source from WOBs and will contribute positively to gender-inclusive sourcing and women empowerment in the country.