CBS Ambassadors for Change Programme 2023
CBS Ambassadors For Change Programm
The 4th cycle of CBS-LUMS' annual flagship "Ambassadors for Change Programme" will commence from January 2023. The programme is organised in partnership with The Citizens Foundation (TCF-Pakistan)

The previous three cycles (2019-2020, 2021 & 2022) have witnessed monumental success with 57+ volunteers from the LUMS student body and 210+ TCF alumni, as participants. This programme aims to help the TCF alumni develop better test-taking skills and prepare for university-level entry tests.
 
For this purpose, CBS, LUMS has recruited volunteers with the commitment and passion to be a part of this impactful educational programme. Volunteers have been taken on-board for the following three positions: 
1)    English Teacher
2)    Mathematics Teacher
3)    Programme Coordinator 
A cohort of 27 volunteers from across the LUMS student body has been on-boarded by CBS for the 4th cycle.
The cycle will take place on the LUMS campus, from January - April, 2023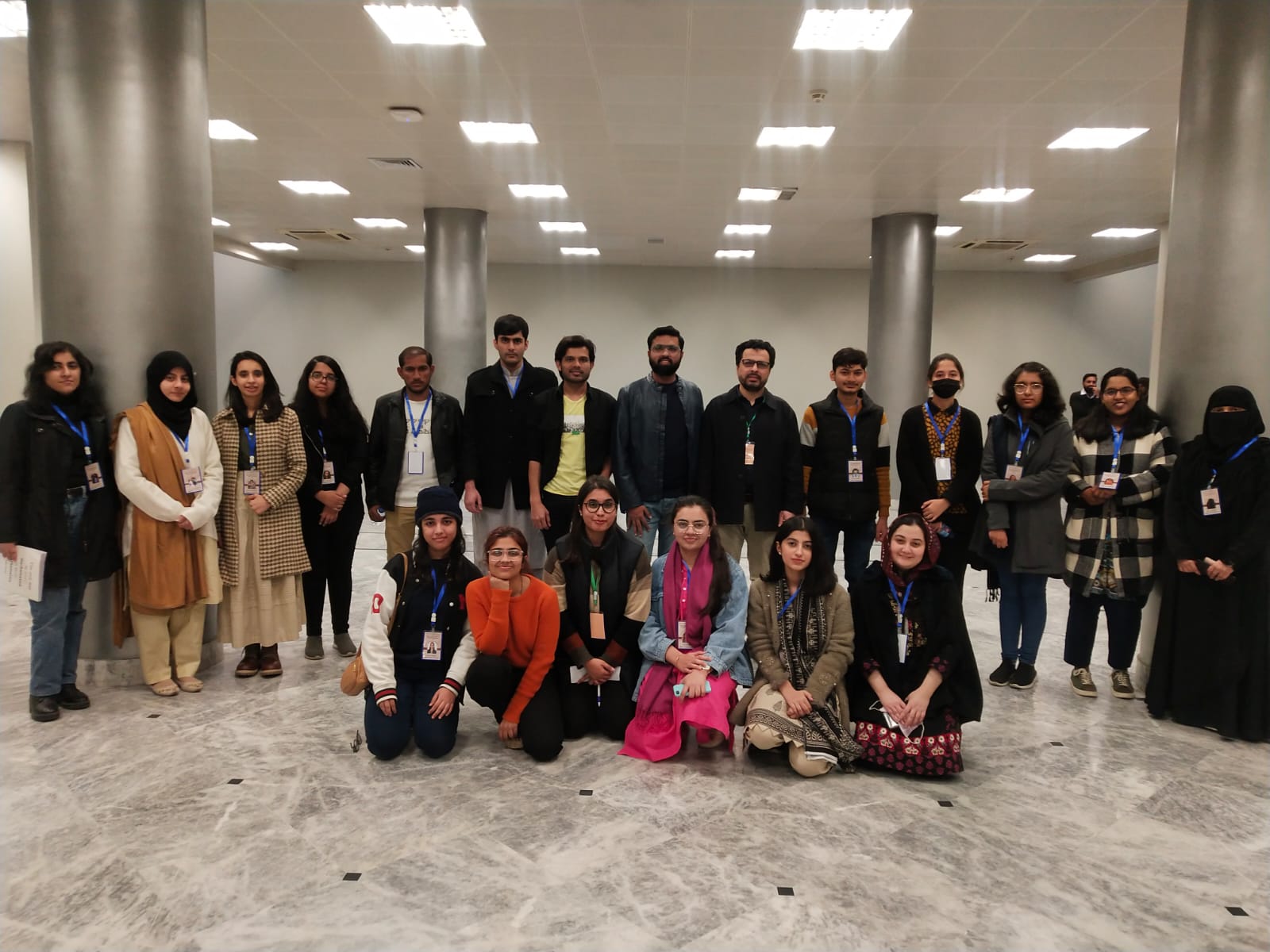 Orientation of the 4th Cycle
CBS-LUMS in partnership with The Citizens Foundation (TCF) has kicked off the 4th cycle of its flagship educational programme "CBS Ambassadors for Change Programme". The orientation took place on January 15, 2023 in Suleman Dawood School of Business - LUMS 

It was attended by 76 TCF students and a cohort of 27 volunteers who have been on-boarded by CBS from the LUMS student body to participate as teachers and coordinators. The event was officially opened by Team-CBS who discussed the essence of the programme that is rooted in the centre's efforts towards educational empowerment in the community. This was followed by opening remarks by the TCF Team and video testimonials by TCF alumni of the programme and LUMS Alumni from the previous cohorts, who lauded the vision of the programme and encouraged the audience to partake with dedication and commitment. 
The TCF students appeared in two pre-tests (English and Mathematics) that were invigilated and checked by the LUMS Volunteers. The programme that spans three months, will take place every weekend with English and Mathematics classes, on Saturdays and Sundays respectively.