MOOC Summer Internship Programme 2019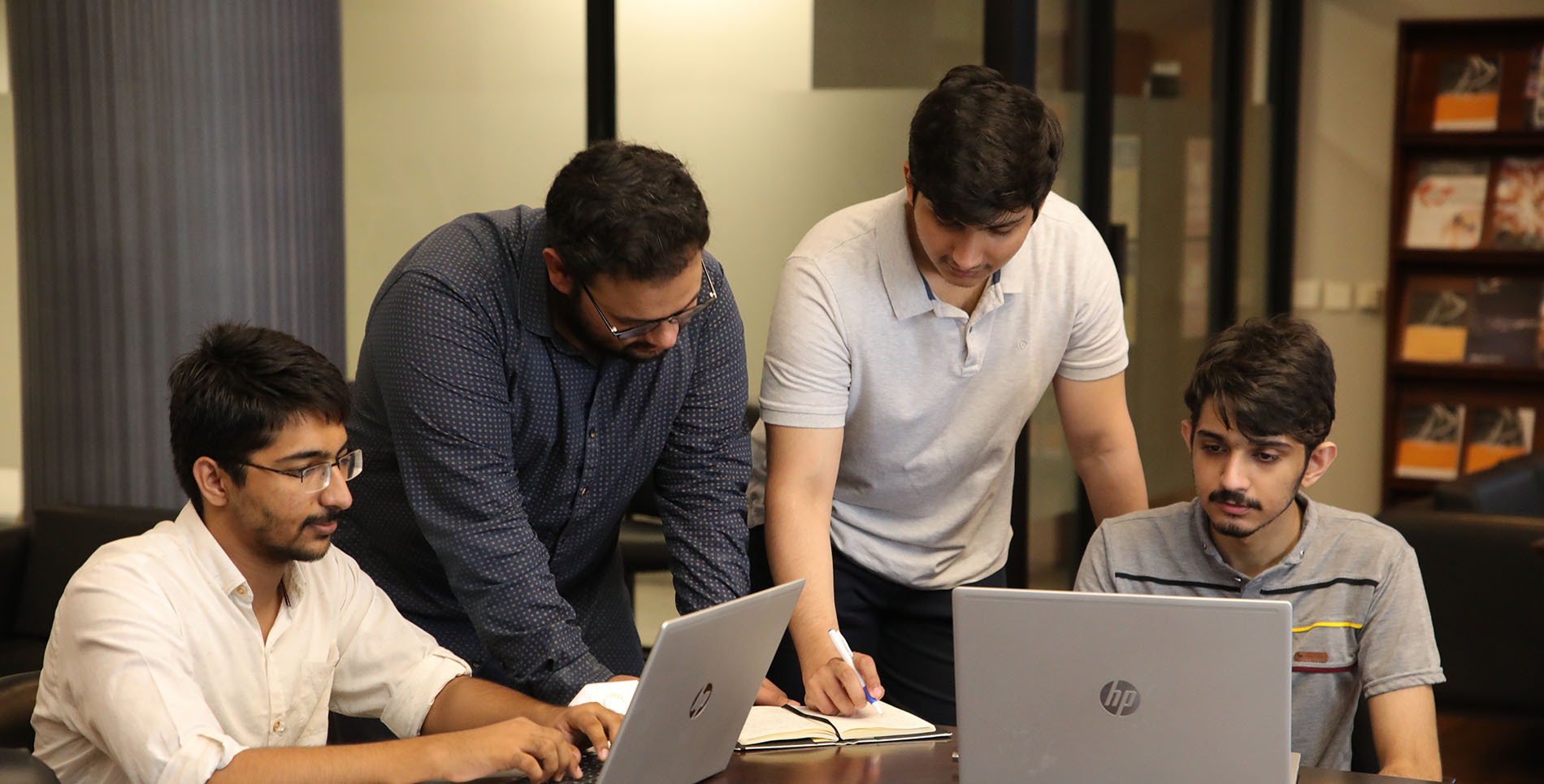 CBS' MOOC Summer Internship programme was a 3-month long internship from June 2019 to August 2019. Under the supervision of Mr. Zeeshan Hasan, Adjunct Faculty SDSB, the interns worked on the development of an Online Teacher Professional Development (TPD) model.
This innovative redesigning of the teaching and learning experience at LUMS strived to create positive implications in the growing domain of distance learning by offering personalized study plans and mastery of levels and making education accessible to a wider variety of people.
On August 8, 2019, CBS organized an information session at NIC, LUMS where a presentation and demo of the online learning portal was followed by a Q & A session, tea and group photograph. This session was attended by key stakeholders of the programme including Ms. Aisha Sohail from CARE Foundation Pakistan, Mr. Faisal Khairi and Ms. Afshan Amin from LUMS IT department, Mr. Yasir Amir Awan from National Incubation Center Lahore and the CBS team.
Summer Internship Programme 2022
CBS launched its Summer Internship Programme, 2022 which is a four-week long programme from July to August, 2022. The internship featured two positions: Content Intern and Media Intern. Taemia Ali (MGSHSS, 2025) was shortlisted as the content intern while Mohtashim Butt (SBASSE, 2024) was shortlisted as the media intern.
"One School at a Time: An Immersive Volunteer Internship Programme" 2023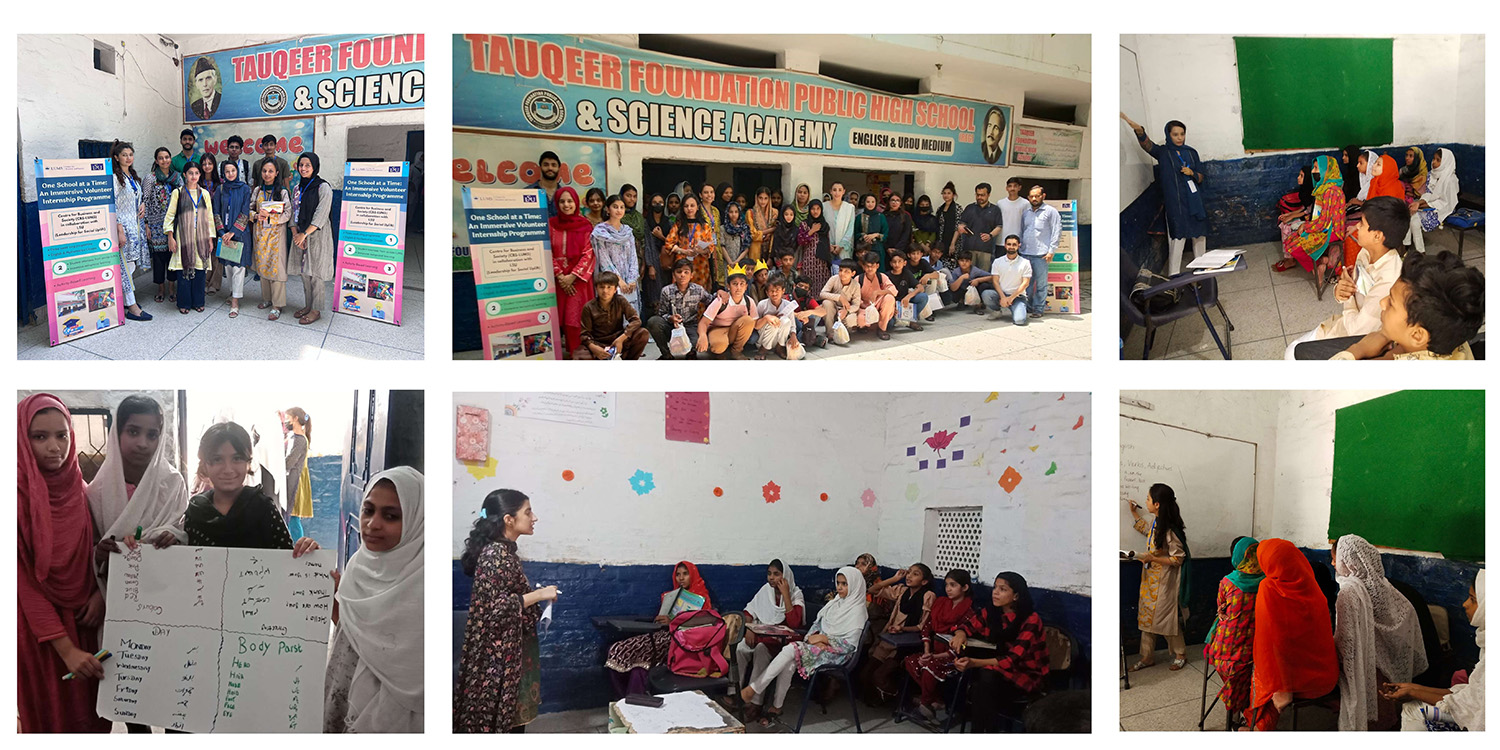 With the visionary goal of creating sustainable societal impact, at the heart of its work, CBS-LUMS has solidified Education, as one of its thematic pillars since its inception in 2019. The centre engages with various stakeholders, from students to faculty, NGOs, Social Enterprises, and schools, to curate equitable opportunities to bridge the educational gaps that exist in our community. 
Thus, this summer of 2023, CBS ventured out to diversify its "SDG 4: Quality Education for All" portfolio, by creating a programme based on reciprocal-learnings, and on-the-ground community service. Contrary to its other educational programmes, which are held at LUMS, CBS aimed to create an experience for the LUMS students by arranging visits to a public school, with the objective for them to accumulate key learnings of the educational sector in Pakistan. 
CBS collaborated with Leadership for Social Uplift (LSU) for this programme titled "One School at a Time: An Immersive Volunteer Internship Programme". Held in June 2023, the cycle spanned across three weeks and featured 10 LUMS students who were on-boarded by CBS as volunteer interns. The volunteers were selected in one of two roles: Teachers and Coordinators. The school chosen for this cycle was the "Tauqeer Foundation Public High School & Science Academy". Following an in-depth pre-programme evaluation, CBS in consensus with the school administrators, designed a framework of English & Mathematics classes for students enrolled in the Middle & High School Levels (from grades 5 up till 10). 
The CBS & LSU teams along with the volunteer interns, visited the school twice every week. As a part of the immersive programme that adopted a reciprocal-learning approach, the volunteer intern teachers were tasked with curriculum planning, development of lesson plans and executing the lessons in their allocated classes through an activity-based methodology. The coordinators were responsible for the management & record keeping of the sessions, as well as creating a close-knit community between the students and volunteers, by carrying out various extracurricular games. 
The reciprocal framework ensured equitable two-way learning, among both beneficiaries (the students and volunteer interns). To acknowledge and honor the unwavering dedication of the volunteers and the commitment of the students, the CBS team prepared Eid goodie bags to celebrate the festive spirit.
The programme that began on a very promising note, concluded on a productive and successful one, a true testament to empathy and compassion, to the eagerness to learn and succeed, that is rooted among the elements of our society. For which, CBS will continue in its tireless efforts, to curate such opportunities towards a sustainable development of our community.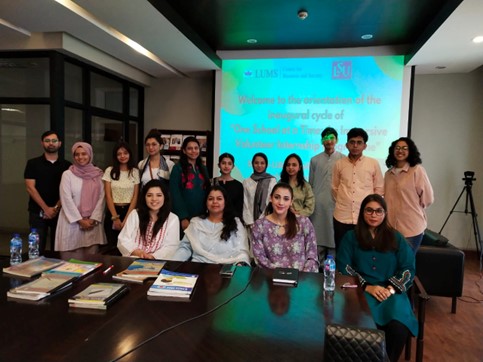 Team CBS & Team LSU with the Volunteer Interns at the Orientation Ceremony held in SDSB-LUMS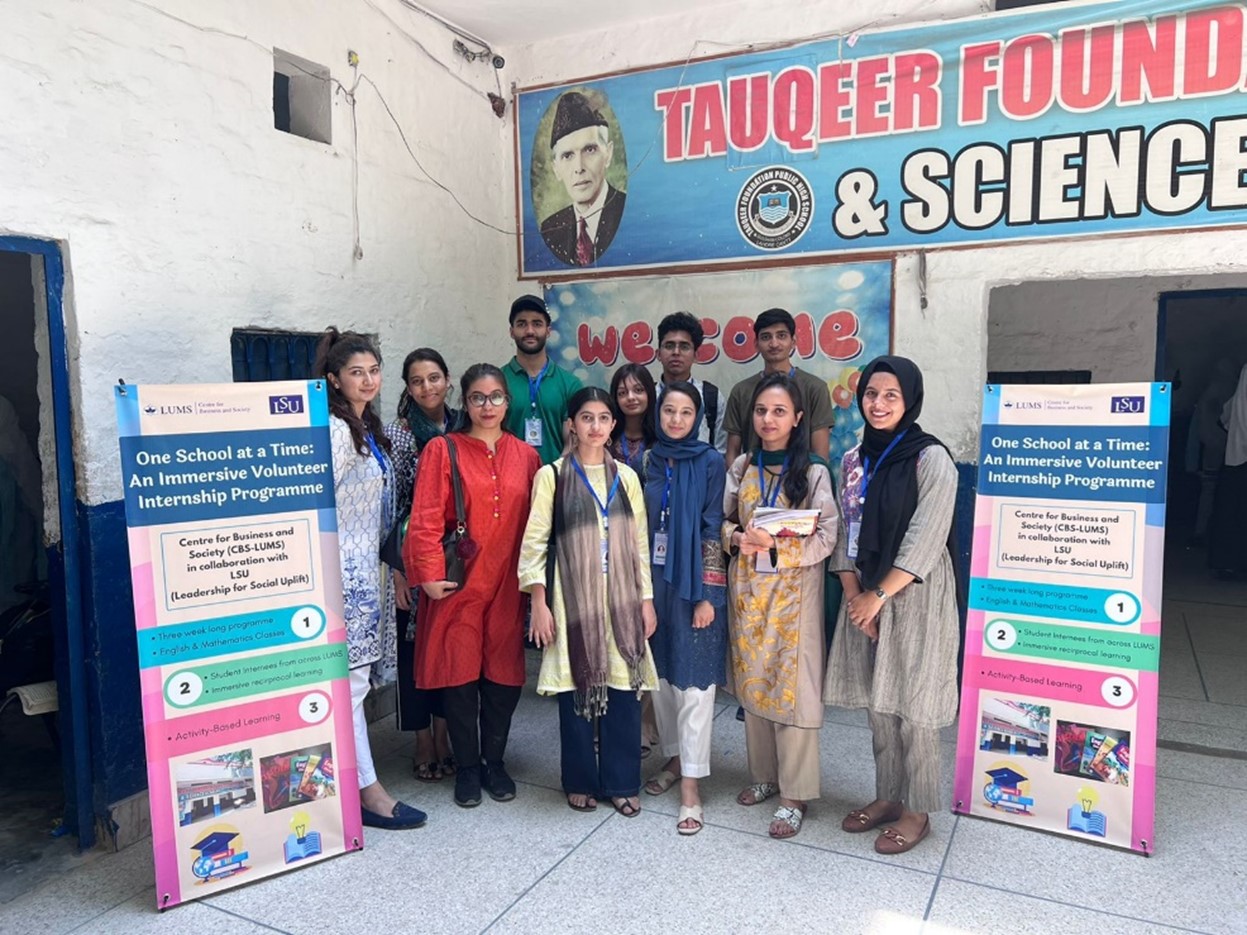 Anum Hussain 
(Marketing Coordinator, CBS)
Project Lead of the Programme, along with the Volunteer Interns