case
MUSA'S PREDICAMENT & THE MBA CAPSTONE PROJECT TEAM
This case describes the various mechanisms and initiatives that NUST has set up for engagement with the community, industry and government. It offers an opportunity to understand the factors that need to be addressed, and the concepts that can be leveraged, to set up meaningful and effective university-community-industry linkages
Author:
Syed Zahoor Hassan
case
AYESHA MEMORIAL HOSPITAL A & B
Murtaza Hashmi finds himself with a letter for a Disciplinary Committee investigation against him, on allegations of misuse of authority, torture and sexual harassment. The case examines his options in a situation where the status quo with greater resources and credibility are preparing to take a stab at his character. The second part of the Case focuses on the decisions Murtaza Hashmi takes, the resources and the valuable alliances he uses in order to escape the situation unscathed
case
REVAMPING THE DRUG TESTING SYSTEM IN PUNJAB: PUBLIC MANAGEMENT CHALLENGES IN A MULTILEVEL GOVERNANCE FRAMEWORK
This case is about the various management challenges faced by Ali Jan, the Secretary of the Primary and Secondary Healthcare Department (P&SHD) of the Punjab Government, in revamping drug testing laboratories (DTLs) of Punjab in a multi-level governance (MLG) framework.
Author:
M. Ahsan Rana, M. Ahsan Rana
case
ACCEPTING A BRIBE TO HELP THE NEEDY: A MANAGER'S DILEMMA
This case describes an ethical dilemma faced by an employee of an established business organisation. Working in a business environment rife with unethical practices, Zafar came to believe that some of these practices were acceptable for the business to survive, particularly in the context of dysfunctional state institutions
Author:
Razi Allah Lone, Adnan Zahid
case
STAR MOBILES – COMMUNICATING FINANCIAL INFORMATION
The protagonist in the case has started his own small business of trading mobile phones. He is convinced that growth in the bank balance of his business account represents profit.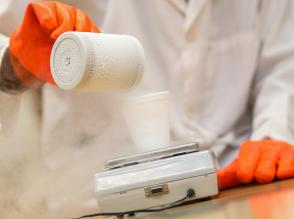 case
HBL: SPONSORING PAKISTAN SUPER LEAGUE
 This case reviews the impact that PSL sponsorship had created for HBL, his marketing budgets, and the overall business forecasts and priorities before making the decision on whether to renew the sponsorship or not. In case he renewed the sponsorship, he needed to come up with a bid amount which would make sense internally as well as to PCB.
Author:
Moeen N. Butt, Ehsan ul Haque